Light grey abstract technology background
DENSO is the inventor of the QR code, Secure QR Code (SQRC®), and Frame QR® code applications.
Light grey abstract technology background
As a global leader in technology for automatic data capture. DENSO brings advanced products to make business more productive, efficient, and profitable.
DENSO technology is hard at work in companies large and small, enabling industry and commerce all over the world. Our technical sales specialists are prepared to put the best in automatic data capture in your hands.
Manufacturing & Warehouse
Transportation & Logistics
― Positions include newly created director of Corporate Planning ― LONG BEACH, Calif. – DENSO Products and Services Americas, Inc., an affiliate of leading global mobility supplier DENSO Corp., has promoted Reggie Cruz to director of Corporate...
read more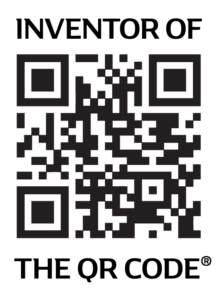 Company Overview
At every point, efficiency points to DENSO Automatic Data Capture (ADC).
Tracking and accounting for items of value is good business. The easier done, the better. Which is why DENSO delivers exceptional quality you can depend on for swift and accurate asset monitoring.
Find out more about how DENSO makes good business sense in these markets: