Manufacturing & Warehouse
With DENSO ADC, you illuminate every space where tagged goods are stored—so you have no surprises.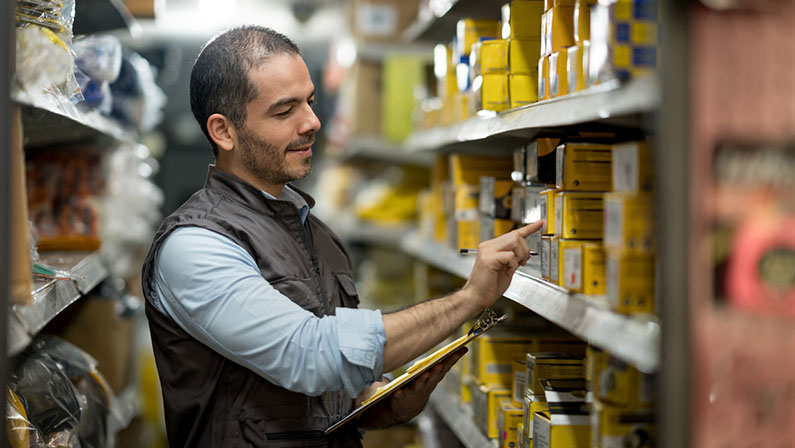 Know what's on the floor, on the rack, and on the pallet.
Tracking assets in production and assembly is essential to keeping inventory and orders at optimal levels—and to keeping a healthy bottom line. DENSO ADC systems make it easy for you. Designed for durability, ergonomic comfort, and power efficiency, our products offer choices to fit the operations of any factory and storage facility.
Hardware and software, fully integrated and ready to work for you.
Count on instant, accurate readings of your assets' movements, starting with the moment you receive them. Information lets you visualize asset streams—and know the details at every point for which your enterprise is responsible. Use the information to refine processes and ensure the best use of your productive capacity.
Home > Products > Scanners > Stationary Scanners > QB30QB30 Stationary ScannerThis compact, stationary scanner (USB or RS-232C connection) quickly reads 1D and 2D codes. Its primary applications are on conveyor lines in manufacturing and warehousing. It is...